Administrative and Finance Officer
Natasha.taylor@interethnicforum.org.uk
---
Natasha is a Northern Ireland native, born and raised in the Ballymena area. She has worked extensively in an Administrative capacity since the age of 18 and along the way has successfully qualified with a Degree in Counselling. For 3 years she successfully ran her own private counselling practice whilst continuing to work full time with IEF.
Natasha is a qualified and licensed Zumba Instructor and runs a class in the Ballymena area on a weekly basis, as well as online classes via zoom. Her classes will also extend to Ballymoney in Autumn/Winter of 2021.

Natasha lives with her husband and their 2 dogs, (one of whom is most definitely a lockdown puppy!) Her hobbies include baking (and eating everything she bakes), reading and anything involved with dance and music - she plays the violin, piano and is a Grade 8 classically trained singer , she has been a member of the New Irish Arts Choir for 5 years, and has recently joined adult ballet classes!

Natasha has worked for Inter Ethnic Forum since February 2009 and says that her favourite thing about the job is how diverse her actual job role is and especially how it has grown over the years and has allowed her to grow not only as a staff member but as a person. Despite the name - her role is not limited to just admin and she loves nothing more than getting out and about to deliver programmes and projects in the community.
---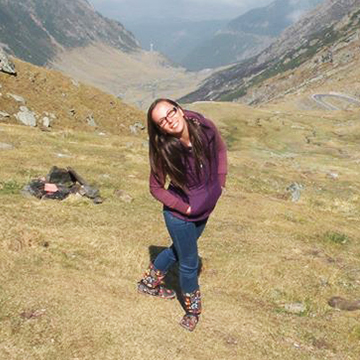 Romanian Bi Lingual Advocate
anca@interethnicforum.org.uk
---
Anca was born in Brasov, Romania and came to Northern Ireland originally to visit in 2008 and after several further visits settled permanently in October 2010

Anca has a Bachelors with Honours in Social Work, as well as qualifications in International ESOL (Expert level), Introduction to Home Based Childcare, Fitness Instruction Level 2 and a Level 4 OCN in Community Interpreting.

She loves to travel. She also enjoys going to Pilates & the gym and she lives with her fiance and gorgeous Labrador Murphy.

Anca has worked with IEF since October 2019 and says her favourite thing about the role is being able to offer support to vulnerable people and bring a smile to their face.
---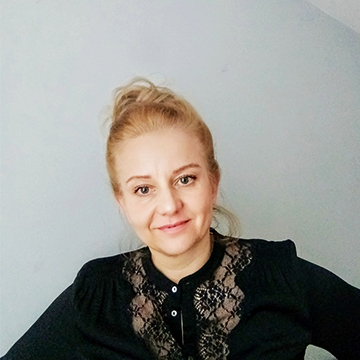 1+1 Mental health Support Worker
micha.one.plus.one@gmail.com
---
Michalina is originally from Poland and came to Northern Ireland to live in 2006. Michalina has a background in Special Needs Education and has worked for Ballymena Sure Start for several years. She is currently studying for a Diploma in Speech and Language Therapy in Dublin part time whilst continuing to work.

Michalina is married with a young son and whilst she loves keeping busy she enjoys the opportunity to rest when she can get it.

She joined IEF in April 2016 as a Polish Bi Lingual advocate, a role she kept until taking on the 1+1 Mental health support worker role in May 2019 which is delivered within the IEF Ballymena Office and BCRC in Ballymoney.

Michalina is passionate about working with and helping others and says it is a challenging field, dealing with sensitive issues and can often be a difficult time for families however, despite all the challenges, it is also an extremely rewarding field to be working in.
---

Bulgarian Bi Lingual Advocate
boryana@interethnicforum.org.uk
---
Boryana was born in Bulgaria and arrived in Northern Ireland in 2000. She has since adopted British Citizenship

Boryana has almost 35 years experience in the Hospitality industry both in Bulgaria and Northern Ireland; most recently working as a Restaurant and Bar Manager.

After first arriving in Northern Ireland she achieved numerous qualifications: ILM Level 5 Diploma in Management and Leadership, OCN Level 4 in Community Interpreting, Level 3 HR apprenticeship Certificate and ILM Level 3 in Supervision.

Boryana's favourite hobby is reading and she finds it helps her relax after a busy day at the office. She also loves watching movies and traveling.

Boryana joined the Inter Ethnic Forum team in January 2018 and enjoys her work very much. 'The office is very busy with people who need our help on a daily basis. The diversity of our clients and the wide range of Nationalities, languages and traditions make every day different. Although it can be very hectic in the office, we all feel rewarded when we see and hear the appreciation and gratefulness from clients for the assistance we give them.'

---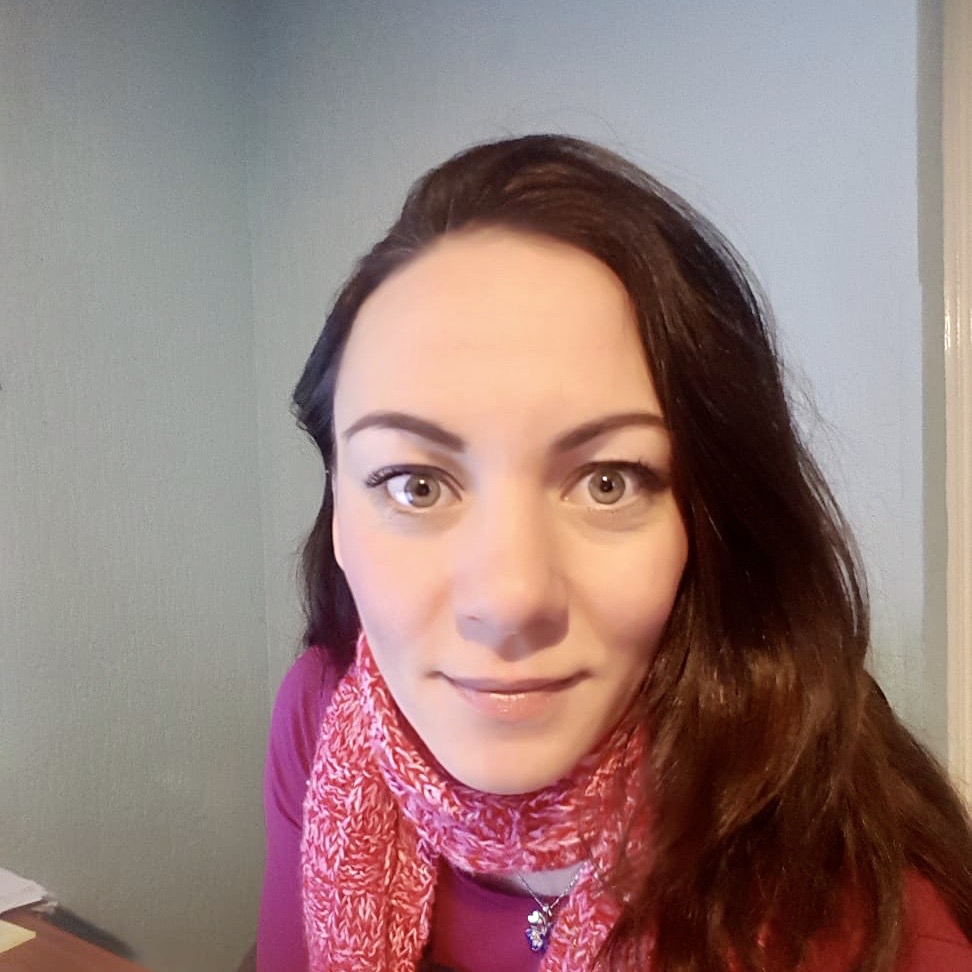 Polish & Czech/Slovak Bi Lingual Advocate
anka@interethnicforum.org.uk
---
Anna was born in Kosice, Slovakia and came to Northern Ireland to settle in October 2005.

Anna has a background in Childcare and Beauty Therapy and also holds her OCN Level 4 in Community Interpretation work. She works part time in a local Primary School alongside working for IEF. She is a devoted mum to Natalia and in her spare time she enjoys attending Pole fitness classes.

Anna joined IEF in 2017 as a Czech/Slovak Bi Lingual advocate. She enjoys working with and helping people and find that the office has a calm atmosphere despite the often challenging work we do.
---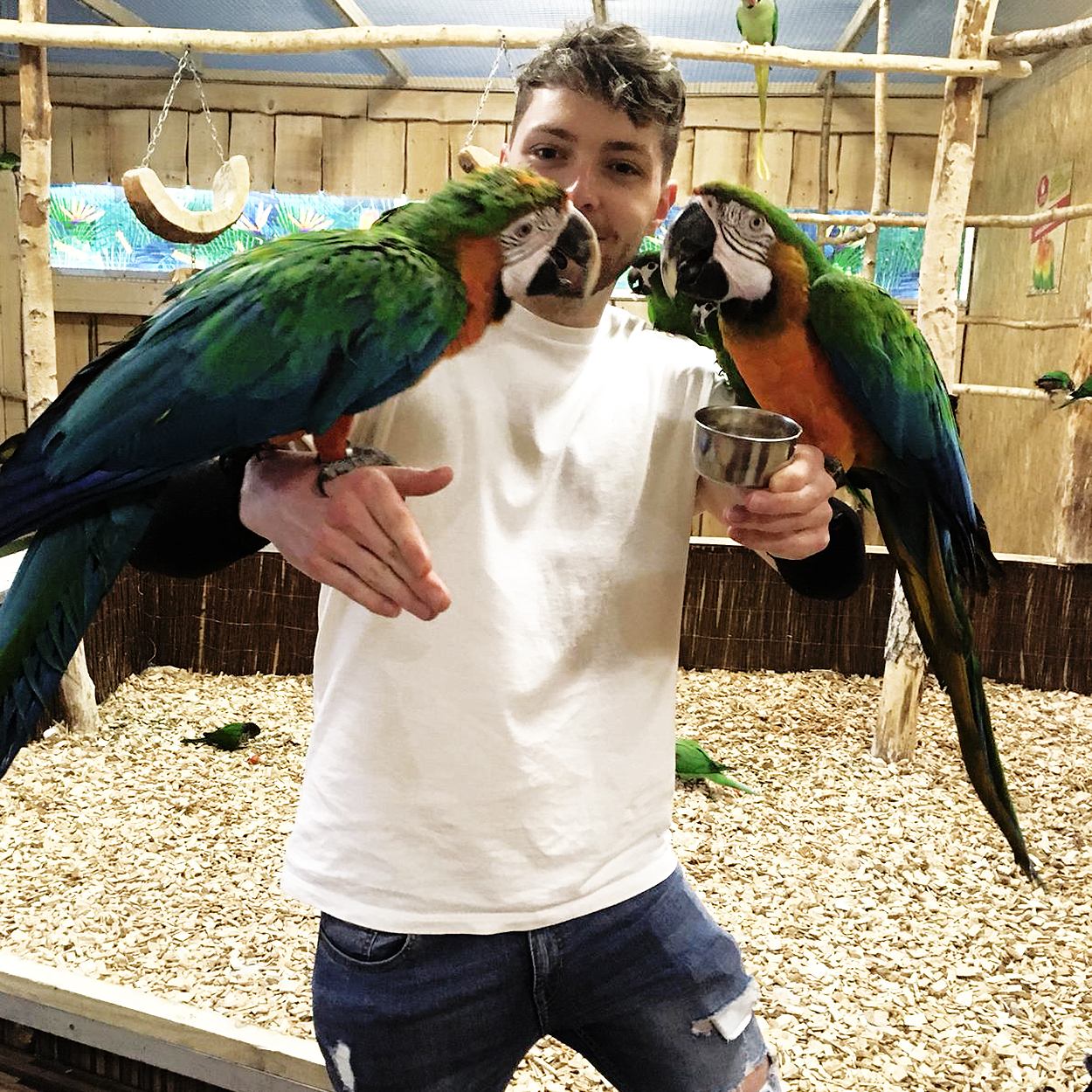 Digital Officer
Email Unavailable
---
Conor is from Northern Ireland, however he has an active interest in travel and experiencing other cultures and customs. At Inter Ethnic Forum Conor maintains the organisations online presence as well as photographing our events and digitising EUSS applications. He also built this website you're currently on!!

Conor originally graduated with First-Class Honours in Media and Advertising and interned in London before returning to study a Masters in Software Development at Queens University. He joined IEF in September 2019, after graduating. He loves the diverse range of creative projects that he gets to work on regularly.

Outside of work, Conor volunteers as a Youth Coach at Ballymena Utd Football club. His other interests include fitness, architecture, reading and Tottenham FC. He speaks conversational Greek.
---

Project Director
ivy.goddard@interethnicforum.org.uk
---
Ivy Goddard MBE is the Project Director of Inter Ethic Forum (Mid and East Antrim) .
Ivy moved to Northern Ireland from India over 25 years ago and has worked with Inter Ethnic Forum since its inception in 2002, however she took on the role of Project Director in 2008.
Under her able leadership the Inter Ethnic Forum continues to be a recognised model of good practice regionally.
Ivy represents BME communities on the Regional Race Equality Sub-Group of The Executive Office of which she has just finished a term as Chair. In addition she sits on the Strategic Cohesion Forum of Northern Ireland Housing Executive, the Regional Minority Ethnic and Migrant Steering Group of the Public Health Agency and She is also the Vice Chair of the Strategic Alliance of Mid and East Antrim Borough Council.
Ivy was awarded an MBE in June 2013 for services to the Ethnic Minority Communities in NI and was honoured to be appointed as Her Majesty's Deputy Lord-Lieutenant for County Antrim in 2018.
---